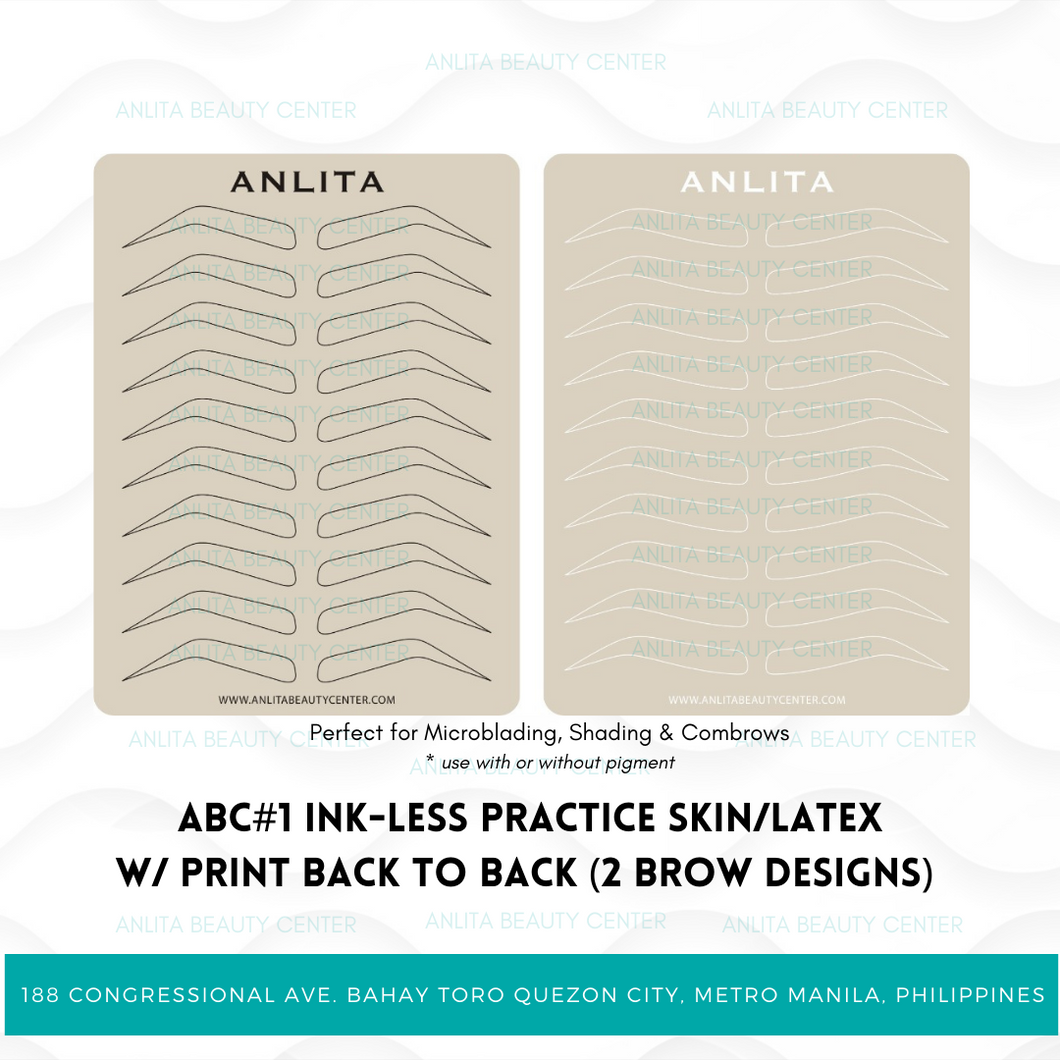 ABC#1 Ink-Less Practice Skin/ Latex Pad w/ print Back-to-back (2 Brow Design)
Regular price ₱150.00 ₱150.00 Sale
Practice Skin for:
SKIN PADS
These are our new skin pads that are great practice materials for anyone looking to advance their skills level, try new color combinations and needle configurations. The skin has outline of different shapes.
Our premium practice sheets are made with high quality materials that feels exactly like the actual skin.
These are awesome for both beginners and certified professionals. It can be use with or without ink for microblading and microshading.
Very affordable and on hand now!
Exclusively customized design by yours truly..
We are confident that you will love this set!
GET IT NOW!!!