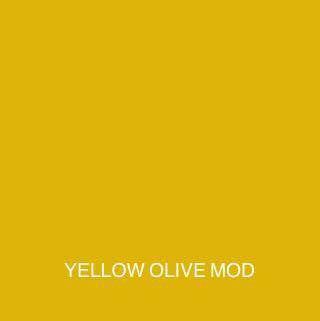 Yellow Olive Mod 7ml (Aqua)
Regular price ₱2,155.00 ₱1,199.00 Sale
YELLOW OLIVE MOD (YOM)
Temp : Cool
Light to Dark Value 2
Base : Cool Yellow Inorganic & Organic
Suggested Use : This is an ochre yellow with a green undertone. Used to correct a purplish red eyebrows, mauve or salmon eyebrow.  If you can't tell if the eyebrow to be corrected is more purple or more red (or pink) then YOM is perfect.  The yellow targets and neutralizes the purple and the green targets and neutralizes the orange/red/pink.  Love this modifer!
Fitzpatrick Classification Scale
Fitzpatrick I
Skin Color | White; very fair; red or blond hair; blue eyes; freckles
Characteristics | Always burns, never tans

Fitzpatrick II
Skin Color | White; fair; red or blond hair; blue, hazel, or green eyes
Characteristics | Usually burns, tans with difficulty

Fitzpatrick III
Skin Color | Cream white; fair with any eye or hair color; very common
Characteristics | Sometimes mild burn, gradually tans

Fitzpatrick IV
Skin Color | Brown; typical Mediterranean caucasian skin
Characteristics | Rarely burns, tans with ease

Fitzpatrick V
Skin Color | Dark Brown; mid-eastern skin types
Characteristics | very rarely burns, tans very easily
For Philippines Customer's Only. We are not selling and shipping this product to other Country.